Welcome to our horse re-homing page! Thank you for considering adopting instead of buying. When you adopt from us, not only are you offering a horse who may have had a poor start in life a loving home, but you free up space at our small horse rescue center for more horses or ponies in need. We couldn't continue our work without people like you! We work with other local horse rescue facilities so some of the horses below may not be housed at our Canham Farm Horse Rescue, Rehabilitaion and Horse Training Center.
The below horses and ponies are currently available for adoption. If you can't find a suitable horse or pony on our website you would be very welcome to contact us on 831-588-5198.
YaYa! a 1-2 Year old Arab/Paint Gelding.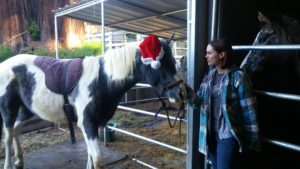 View a video of YaYa on You Tube
Looking for a young horse to be your forever horse? YaYa is your boy. He was saved from the kill pen before going off to slaughter. I can honestly say, it's rare to find a horse like this. He's laid back, friendly, loves people, always willing and more. He halters, leads beautifully, takes having his feet done in his stride. Barefoot. Happy with a bareback pad on. Stops at gates, opens and closes gates and is very playful. Trailers fine. No health issues. He was gelded by us when he arrived Fallon Kill Pen. This horse has huge potential. We believe he is still growing and with likely reach 15-15.2 hands.
ZiZi – Bay Mare Approximately 8 years old – Available for Sponsorship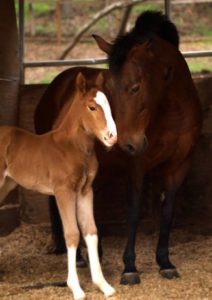 Zizi looks to be a Connemara pony. She was a confiscation from an abuse case. Zizi finds it hard to trust humans, and it's my belief that she had been treated badly in the past. She can be very nervous but we are working with her. Our chiropractor adjusted her recently and found her poll to be out. She has likely had a headache and eyesight problems for a while. We are hoping this adjustment will help with her nervousness. ZiZi halters, leads, loads, picks up her feetand has been under saddle in the past. She is approx. 8-years-old. Please call Julia at 831-588-5198 or contact us about sponsoring ZiZi's continued training.