HORSES ARE SUFFERING RIGHT NOW!
HELP US MAKE A DIFFERENCE TO ABUSED, NEGLECTED & CAPTURED WILD HORSES TODAY
We Rely On Your Donations to Help Ease the Suffering of Horses.
24 Hours a day. 7 Days a Week. 365 days a Year.
Your gift helps us help horses by exposing animal cruelty, educating millions on the abuse, neglect, slaughter and all our other work to protect these majestic animals. We have big plans to create a world where no horse or animal suffers, but we need your help.
---
Select Your Donation Amount
You can choose any amount you like, but remember…
A monthly donation provides a regular stream of income which is essential to our work
$10 helps feed a sick horse for ONE day
$25 buys FOUR days feed for ONE horse
$70 means ONE horse can get their feet trimmed
$100 means we can buy FOUR bags of grain for a starving horse
$1000 means we can rescue a horse from abuse or neglect
Veterinary Bills are not always planned. Please donate what you can to our general vet fund
$1000 allows us to save the life and suffering of one horse!
---
You Can Donate Using PayPal

You Can Donate Using Venmo
@canhamfarm

Other Ways to Help
There are many ways that you can help us improve the lives of horses, from sponsoring or adopting a horse, to becoming involved with our fundraising campaigns, donating property, legacy donations or joining our Friends of Rescue Circle.
Sign up for Amazon Smile.
The AmazonSmile Foundation will donate 0.5% of the purchase price from your eligible AmazonSmile purchases. The purchase price is the amount paid for the item minus any rebates and excluding shipping & handling, gift-wrapping fees, taxes, or service charges. Click the banner below to get started.
Donate Your Unused Gift Card

With over 1,900 partnered stores from Abebooks.com to Zales including horsey stores like Tractor Supply, supporting horses has never been easier. Just click on the iGive Logo on the right to get started. And don't forget to tell a friend.
Coffee for Canham
OK we all like our morning coffee but what if instead of inhaling that cup of joe you donated the amount to our horses for one day? $2.50 regular. $5.00 latte. Donate the cost to our horses instead. It all adds up. Paypal: canhamfarm@gmail.com or click the Donate Button in the side bar.
Create a Facebook Fundraiser
It's amazing how many people are now celebrating birthdays, anniversaries, and other special occasions by asking friends and family for donations to a cause instead of presents. Got a celebration coming up? Add a Donation Button to Your FaceBook Page for Canham Farm Horse Rescue. Click on the Logo Below to Get Started.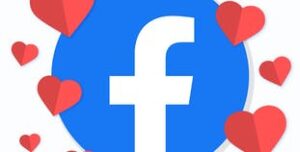 Become a Canham Champion
Enjoy an amazing time with family and friends by creating and holding an event to help horses. Why not create a friendly challenge or sponsored ride, or get your running shoes on, or hold a bake sale to support us! A list of fundraising ideas is coming soon
Other Ways to Donate
If you'd rather not pay online, you can always send us a check for any amount. Please make checks payable to Canham Farm Horse Rescue Inc. We are a 501(c)3 Charity Organization. Your donation is tax-deductible.
You may send your checks to:
Canham Farm Horse Rescue
C/O 480 La Cuesta Drive 
Scotts Valley, CA  95066 USA
You will aways receive a tax receipt and a thank you note from us.