Canham Farm Horse Rescue Scotts Valley Wish List
Caring for rescued horses, foals, abused, neglected and wild horses is a big job and there are some things we can never have enough of. That's why we've recently launched a program to help you, our supporters, to give to our horses in need. Every month, via social media, we will post a link to our Amazon Wish List. This enables you to look through our list and choose how to help all our horses.
There are all kinds of items from brushes and wormers to water troughs and supplements to choose from. Once you've browsed our list and picked out your gift, Amazon will do the rest and ship directly to us! It's that simple. Every gift, however small, helps us provide special care to support the horses in our care. Thank you all so much for your support.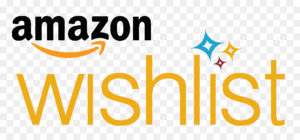 Just Click on the Amazon Wish List Image Above!
---
Another Way to Care!
You Donate. We Buy. Our Rescue Horses Thrive!
For a full list of items, please check below. Thank you for your support!
1 bale of Hay………………………………………$25.00
1 bag of Grain…………………………………….$21.00
1 Annual Preventative Immunizations…. $20.00
1 Hoof Trim……………………………………….$70.00
1 Dental Filing (Float) …………………………$175.00
1 Stall Bedding…………………………………..$7.00 – 10.00