Welcome to Our Events Page
This is where we share all upcoming events to not only raise money for our
rescued horses but to give all our supporters a good time!
---
Experience the Joy of Painting with Horses
For both children and adults

Sunday 4th December from 11.00 -2.00pm
Want to create a unique painting with one of our rescue horses? Join us December 4th from 11:00-2:00 to create your very own painting to take home! We will provide you with a 14X14 canvas and paint. You choose your paint colors, and we'll help you and one of our rescue horses create an amazing piece of artwork! Adults and children welcome.
$35 for one painting

$55 for 2 paintings
All proceeds go directly to the care of our horses including grain, hay, farrier and vet bills.
Tours of our rescue will be including in the price.
---
Previous Events
Plein Air Art Workshop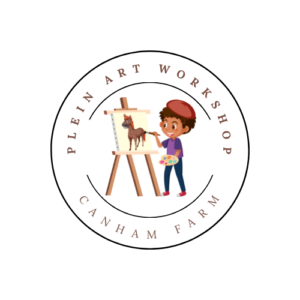 For all you budding artists out there you may want to save the date for this special event – a Plein Air Art Workshop held right here at the rescue. You can come and enjoy an afternoon of painting and drawing horses with a beautiful backdrop of redwood trees and (if you're lucky) gorgeous sunsets.
When: October 1st, 2022 – 4pm to Sunset

Where: 333 Canham Road, Scotts Valley, CA 95066

Instructor: Elvira Rascov
Tickets are $45 each for a 3 hour workshop. That includes a $20 donation to us to continue supporting our horses! We look forward to seeing you. You can purchase tickets here.