WANT TO MAKE OUR RESCUED HORSE'S CHRISTMAS WISH COME TRUE?
Consider a gift of hay, hay, hay!

---
SAVE CALIFORNIA'S DEVIL'S GARDEN WILD HORSES FROM SLAUGHTER
WE ARE RAISING MONEY TO HELP SAVE OVER 300 CALIFORNIA DEVIL'S GARDEN WILD HORSES FROM SLAUGHTER and your contribution will make an impact.
THESE WILD HORSES (OVER 10 YEAR'S OLD) CAN BE SOLD FOR $1 EACH IN UNLIMITED NUMBERS.
THAT MEANS A "KILL BUYER" CAN PURCHASE ANY NUMBER AND SHIP THEM OUT OF THE COUNTRY FOR SLAUGHTER MAKING A HUGE PROFIT.
PLEASE HELP US STOP THIS ATROCITY NOW!
Whether you CAN donate $5 or $500. Every little bit helps. THESE HORSES HAVE BEEN ROUNDED UP BY THE FOREST SERVICE USING YOUR TAX DOLLARS.
OR VIA OUR FACEBOOK PAGE! THANK YOU SO MUCH.
---
JOIN US IN THE HUMAN RACE AND HELP SAVE HORSES' LIVES.
MEET CHEYENNE & MAYA – TWO WILD AMERICAN FOALS
THEY SURVIVED BECAUSE OF YOU!                          
CLICK HERE OR ON THE HUMAN RACE LOGO TO DONATE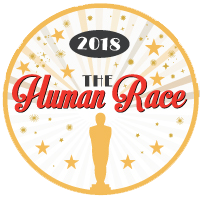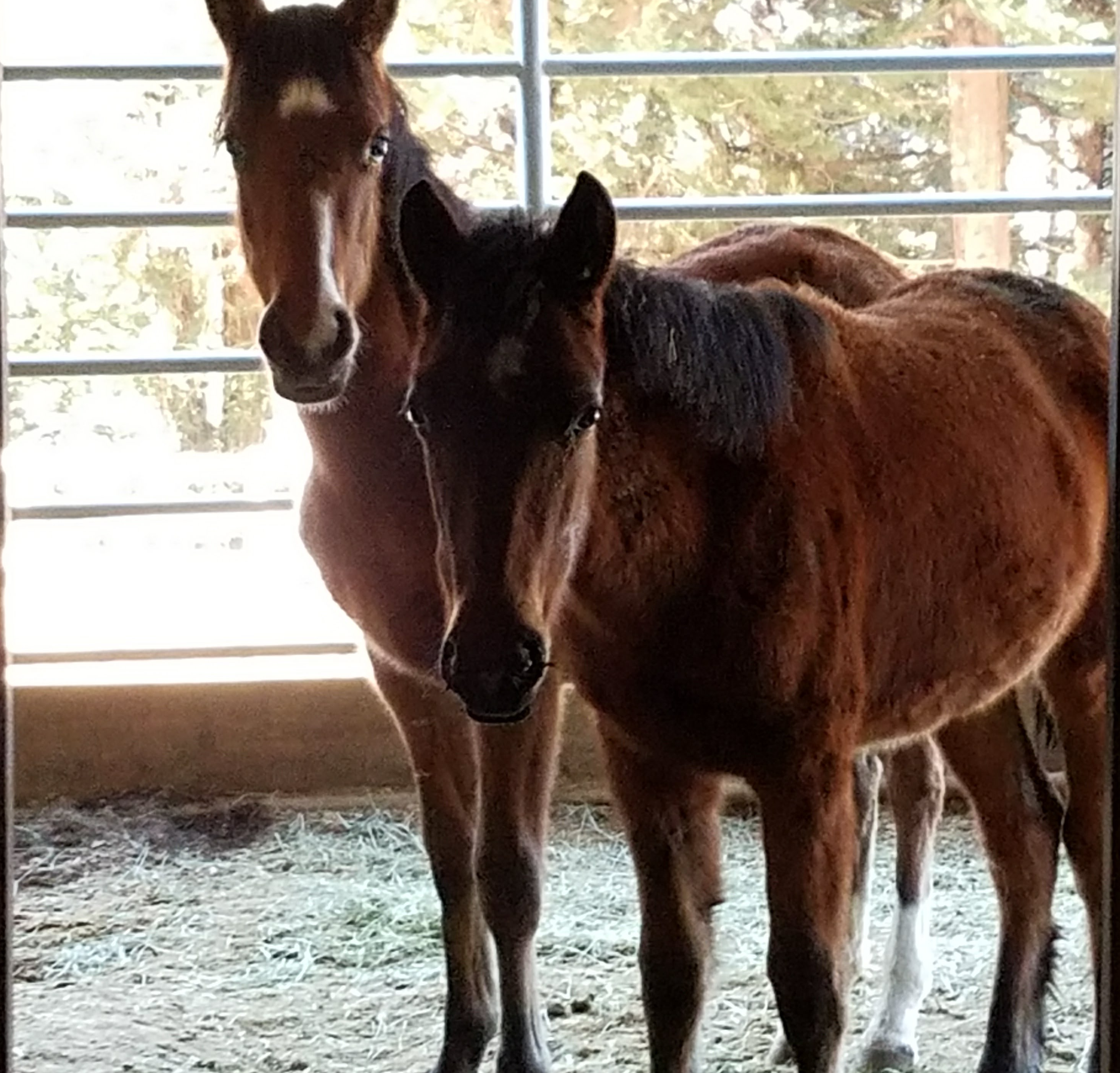 Two orphaned Wild American Foals stand in a 10ft x 10ft pen unaware of the terrible fate that awaits them. As the clock ticks, the foals watch as horses of all shapes and sizes are forced into a large rusty container and driven away. The foals try to sleep. As dawn arrives a man walks into their pen. He looks at the foals.   "You're going on a trip to Mexico today", he says.
If the two foals survive the long arduous journey in the crowded, airless truck. If they are not trampled, kicked, or bitten by other horses, they will eventually arrive at a slaughterhouse in Mexico.
Unloaded from the container, the foals watch as one at a time panicked horses thrash wildly as they are forced into stocks. They watch as a hydraulic bar pushes the other horses forward and a wedge-shaped stainless steel device is wedged under the horses' chin. They continue to watch as a bolt hits the horses' head. All is quiet. The foals have seen too much. It's their turn next!
These two foals, now named Cheyenne and Maya are lucky survivors. They now get to run and play and have access to food and water. To help save horses and foals like Cheyenne and Maya, we are hoping to raise $15,000. We know it's ambitious – but so are our plans for saving horses and foals from slaughter this year.
We will not only save slaughter-bound horses whose meat will be cut into steaks, sausage, chops, salami and sandwich slices for human consumption. Or put in dog food where it is listed as unspecific "animal" by-products, or whose hides will be used to make purses, gloves or shoes — products sold all over the world as "Cordova," but we will help save horses from abuse and neglect, and advocate on their behalf.
Your gift, however small, will help horses like Cheyenne and Maya not only survive, but thrive this year and the next.
Thank you so much!
---
PLEASE SPREAD THE WORD ABOUT THESE MUSTANG FILLIES!
These two mustang fillies we believe came from a reservation in Nevada and escaped being a feast at the dinner table. However they still need your help. Due to arrive at our horse rescue in Santa Cruz on the 7th of December, we need donations to help us buy hay, grain, wormers and more.
Apparently here is no law in America today that says a person can't sell their horses, foals, fillies and colts to slaughter, and as such, members of a tribe, and anyone else for that matter, have a right to collect and sell their own horses even if that means they end up on someone's dinner plate!

Due to arrive here on December 7th, we are looking for not only monetary donations but donations of hay, grain, halters (they are 7-9 months) bedding, wormers, virtual adopters and even foster homes if necessary.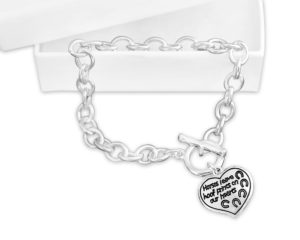 Our Gift to You! Horses Leave Hoof Prints Sterling Silver Charm Bracelet
As an additional incentive, we will be giving away one of these gorgeous sterling silver bracelets to the first 10 people to donate $50 or more.
**Please note: the bracelets were donated so you will not be taking money away from the fillies.**
---
ACT NOW TO STOP THE U.S. SLAUGHTERING WILD HORSES!
No sugar-coating this. All horse rescues and horse lovers need to rally and get this WILD HORSE SLAUGHTER ATROCITY overturned.
How can we do that? Unfortunately the mighty dollar is against us once again. Someone, somewhere can step up. Let's join together and make some noise. to STOP the SLAUGHTER OF OUR WILD HORSES!
TAKE ACTION. SIGN THE PETITION TODAY!
AND/OR
Share the campaign today in any way you can – with your friends and family, on Facebook, on Twitter.
Help us go global – Are you a member of a forum or do you have friends and relatives abroad who you can tell about campaign?
Write to the local press.
Spread the word among the public – at shows, clubs, shops, events, parties, your yard…
Get creative to spread the word!
Could you make your own campaigning t-shirt? Make posters and banners to display? What else could you do to get the word out there?
DONATE TO OUR CAMPAIGN.
---
Our first ever Annual Summer Raffle is Here. And You Could Win up to $1000!
Please visit our Online Raffle Page to Purchase Tickets. 
Or, if you prefer, we have paper tickets available also. Just contact us on 831-588-5198 or email: canhamfarm@gmail.com
What better way to welcome Grace and Ella and all the other saved Mares and Foals than to enter our 1st Annual Summer Raffle. You will be in with a chance to win our 1st prize of $1,000. With every ticket you buy, you'll be helping to save horses, ponies, pregnant mares and foals from slaughter, neglect and abuse.
2nd prize of $350 and there's a 3rd prize of $150. Plus, plenty of runner up prizes too. So don't miss out – join in today and be one of our 1st Annual Summer Raffle lucky winners. Remember, the more tickets you buy, the better chance you'll have of winning!
Tickets are $2.00 each with Discounts for Bulk Buys.
More info? Contact: canhamfarm@gmail.com. Or Text- 831-588-5198. 
Entries close Aug 31, 2017 at 8:00PM
---
The saga of Ella and Grace the Discarded, Slaughter-bound Mom and Filly Continues…
Please help if you can. Either click the donate button on the right or use the method below. Both go through PayPal. Thank you so much.
Saving Ella a Sick Rescued Foal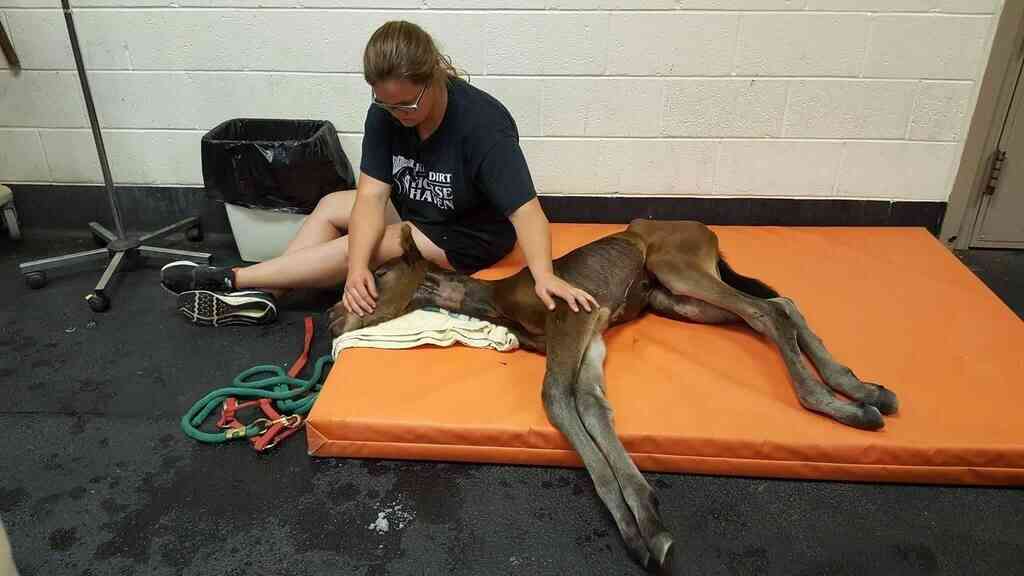 Meet Ella, a 2 week old foal rescued from slaughter with her mother Grace. Although when Ella was born she seemed healthy she developed septicemia that spread throughout her body.

Ella has been critically ill and is being treated at Oklahoma State University Veterinary School. While she appears to be slowly getting better, her medical bills are escalating to a point that we may have no choice but to discontinue treatment.

Please help save her!
Saving Grace Campaign
SAVING GRACE – THE PREGNANT HORSE ON HER WAY TO SLAUGHTER
Please donate to our Saving Grace Campaign either through our GoFundme Campaign or via PayPal
Approximately a week ago we received a notification of a Pregnant Mare who was due to be sent to slaughter. She was located at a Kill Pen in Oklahoma. (Yes horse slaughter still goes on)
This mare, now called Grace, was so scared she was barely touchable. In order to save this mare from the atrocities of the horse slaughter business, her ransom of $700 was paid and quickly had her and her unborn foal moved to safety.
Never Rely on Mother Nature
We originally thought we could get her to our horse rescue facility in California before she gave birth. Unfortunately, that was not the case. Grace delivered a healthy baby girl on the morning of May 22nd – the exact date she was due to be transported to us.
Grace and her Foal Need Your Help
We are asking for your help with paying for the cost of her care in Oklahoma – she and her foal will need to there for 2 weeks.  We are also asking for help with the transport fees from Oklahoma to California – a total of $1000.
Once Grace and her foal arrive they will need food, medical care, farrier care, veterinary care and more.
If you could just spare a small amount to help us care for Grace and her newborn foal we would be extremely grateful.
So grateful, in fact, that for every $50 you donate we will send you a framed photograph of Grace and her Foal with a Special Thank You Note!
As always, we are so grateful for any help whether it be financial, product donations or volunteer activities.
---
Spring Has Sprung – Babies Will Come!
We need your help NOW to prevent these Mother's and Foals going to Slaughter.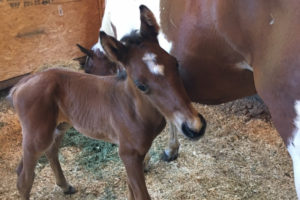 Meet Cinnamon Jim. He was born in quarantine 3 days ago. His mom (WillowMae) had only been off the kill lot 7 days.  We are so grateful to get his mom to a clean, disease free environment to foal. His chances of health and well being skyrocketed by never being exposed to all the filth on a kill lot.
Johnny Mule was also pulled.  He is a lovely supersweet boy, only 4 years old coming to PMR. Their arrival date is about 14 days out.
This time of year is OVERWHELMING with pregnant mares being discarded and dumped on kill lots.  I have been asked to help 14 mares in the last 24 hours…..it's heart breaking and frustrating to  see the complete disregard for life.
Grace was saved last nite. Nobody wanted this buckskin mare. Why? because she was frightened and untouchable. Julia couldn't stop thinking of her, and after a sleepless nite offered her own money to pay ransom.  Grace will do 30 days in QT before coming to Calif.
The money were are raising here is for WillowMae, Cinnamon Jim and Grace. Honestly it's just the beginning of foaling season and we want to save as many lives as possible.
We need your help! We cannot do our work with out your support! If you cannot donate, perhaps you know someone who might be interested in helping. Perhaps you'd like to foster a mare with a new foal at her side.
---
We are pleased to Announce we have Partnered with FarmRaiser to  Raise Money for our Rescue Horses and Create Awareness of  Growing Local, Organic Produce.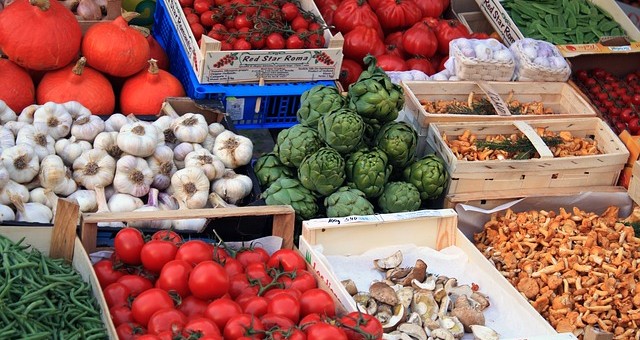 Please visit our organic produce fundraiser for more info about our campaign and local organic produce for sale.
If you are interested in participating in this fundraiser, please GET IN TOUCH or call 831-588-5198 and we will be happy to send you more details including:
How to become a Canham Farm Champion
A Printed Product List and Order Forms
How to Create an Account online
---
Help Us Save Pregnant Mares and Foals from Slaughter
Please help us raise money to save more Pregnant Mares and foals from slaughter. Any amount will help us not only save the lives of these horses but create awareness of this inhumane and barbaric practice, all in the name of creating HRT for menopausal women.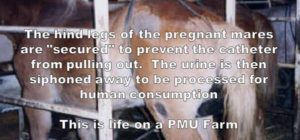 "See the foals – and the mares which can't get pregnant any more – they are the byproduct of the PMU industry. …We crush 'em and recycle 'em, just like [aluminum] cans." Statement from actual slaughter kill buyer.
To donate to this campaign, either use the donate button in the sidebar, click here to access our horse slaughter fundraising page, or send your donation to:
Canham Farm Horse Rescue, C/O 480 La Cuesta Drive, Scotts Valley, 95066